Navigator products
– Built to last a lifetime
The Navigator product portfolio is built according to the hardest specifications and made to withstand the toughest conditions – as standard. The underlying principle for our product development team is to build quality that will stand the test of time and that you can rely on in any situation.
We provide a whole host of transmission networking solutions for telecom operations, including CWDM, DWDM, LWDM and BIDI. This means that you can pick data transfer rates ranging from 155 Mbit/s all the way up to 100 Gbit/s in a variety of packages, including QSFP28, SFP28, SFP+, XFP and SFP.
As a standard, all our products are designed for use in challenging industrial environments. This means they have passed all the necessary compliance and quality tests with internationally recognized certifications.
Our products are designed to meet the needs of data centers and cloud computing. We offer optical solutions that range from 1G to 400G, including options such as 100G QSFP28, 25G SFP28, and 10G SFP+. We also have DAC and AOC cabling solutions that are easy to install and energy efficient, with compatibility for servers, storage systems, routers, and switches.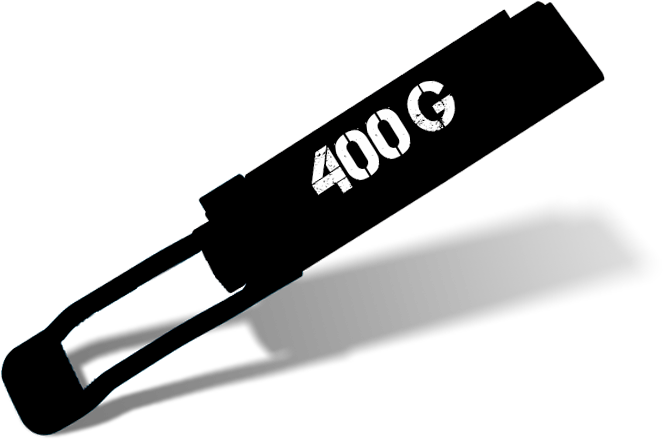 Our wireless communication solutions include CPRI/eCPRI transceivers for 5G, 4G, and other wireless applications. They are designed to withstand tough industrial conditions and have excellent EMI shielding, enabling them to perform in high-density environments.
These solutions are used by many leading telecom carriers around the world in front-haul, middle-haul, and back-haul networks. The most popular transceiver products for 5G
front-haul deployment include the 10G DWDM and 25G DWDM.
We offer a range of products for broadband access, including XG Combo PON, XGS Combo PON, and XGS PON in a compact SFP+ housing. These products are built to withstand exceptionally tough conditions and we take great pride in their quality. All of our broadband access solutions have earned internationally recognized certifications after passing critical compliance and quality tests.
This is why our customers
choose Navigator.
• ISO 9001 and ISO 14001
• Lifetime warranty
• Recycling program
• OEM class production
• Nordic Warehouse
• Quick respons 24/7
• Sales and tech support based in Nordics
• Shipping every day, 365 days a year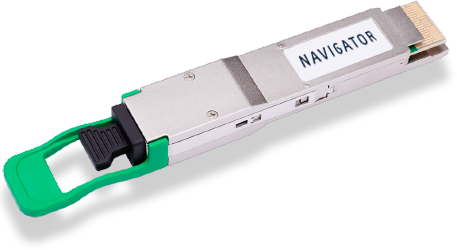 • QSFP-DD FR4
• QSFP-DD DR4
• QSFP-DD SR8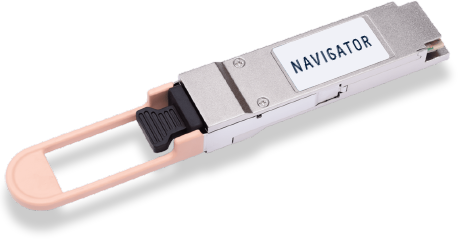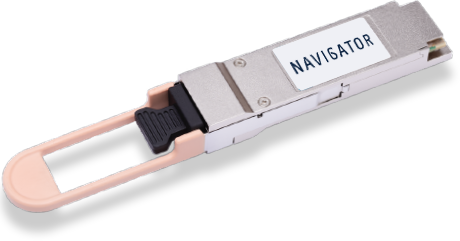 • QSFP28 LR4 I-Temp
• QSFP28 CWDM4
• QSFP28 ZR4
• QSFP28 ER4
• QSFP28 LR4/OTU4
• QSFP28 LR4
• QSFP28 SR4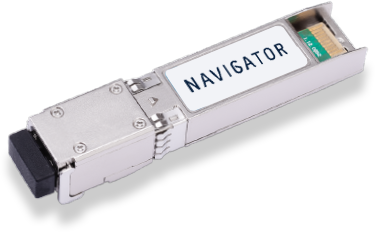 • SFP28 LR
• SFP28 BIDI
• SFP28 CWDM
• SFP28 DWDM
• SFP28 LWDM
• SFP28 MWDM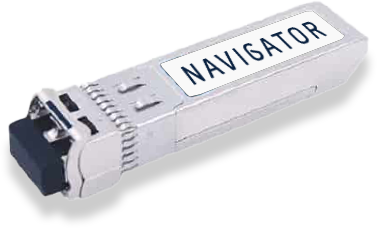 • 10G SFP+ LR
• 10G SFP+ BIDI
• 10G SFP+ CWDM
• 10G SFP+ DWDM
• 10G XFP
• 10G XFP BIDI
• 10G XFP CWDM
• 10G XFP DWDM
• Below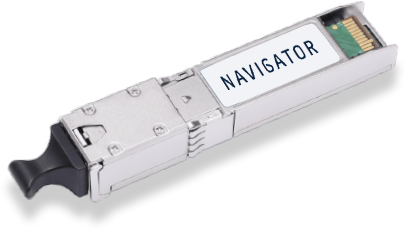 • XG Combo PON OLT
• XGS Combo PON OLT
• XGS PON OLT
• GPON OLT
• XGS PON ONU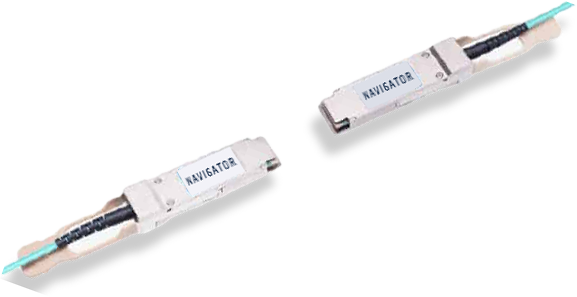 • 100G AOC
• 40G Break-out AOC
• 40G AOC
• 25G AOC
• 10G AOC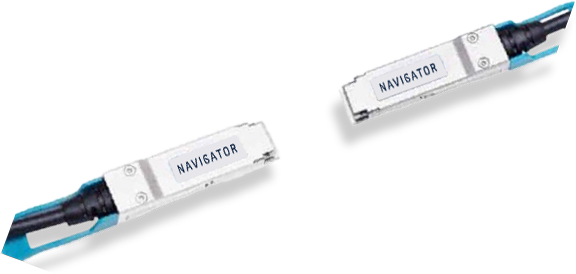 • 40G Active Break-out DAC
• 40G Active DAC
• 10G Active DAC
• 100G Passive Break-out DAC
• 100G Passive DAC
• 40G Passive Break-out DAC
• 40G Passive DAC
• 25G Passive DAC
• 25G Passive Break-out DAC